Hillman Place, Carlsbad backyard remodel & makeover, landscaping
Problem: Backyard needing to be updated for family + dog
Solution: Revamp backyard and making it more useable
Resolution: Add new outdoor kitchen, water feature for dog to use, curb appeal
Tasks Completed: fire pit, decompossed granite, water feature, bench, custom outdoor kitchen, concrete, landscaping, vegetable garden
We provide exterior landscaping services after the project was completed.

Our team skillfully replanted natural drought tolerant plants.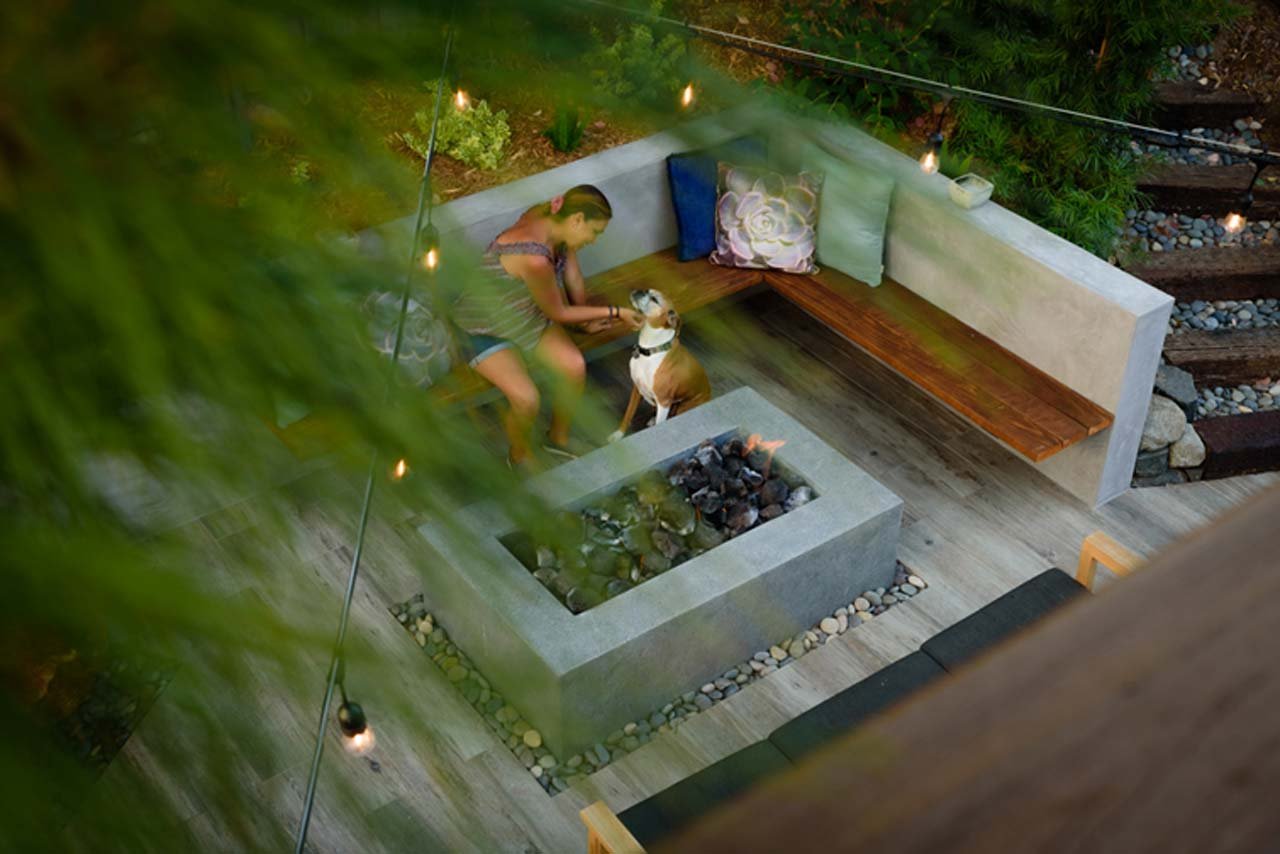 Before: This client was looking for his Carlsbad backyard to be completely upgraded for his family and his dog, Callie.
After: We designed a perfect oasis for them, keeping his aesthetic in mind, we went with natural materials for this project. With a beautiful L-shaped bbq with waterfall style polished concrete and Kansas rubble, which we also put the same rubble on the water feature to make it flow all together. The water feature was Callie's favorite part as we designed it especially for her to be able to jump in for a cool down. We also designed a rectangle fire pit with the same material and a floating bench to match. Our client was left overjoyed with how his project turned out and so were we!