Landscape Design for Backyard & Front yard
Transform Your Backyard & Frontyard Into an Oasis
Are you eager to give your front yard a stunning makeover that will enhance your home's curb appeal? Perhaps you're dreaming of designing a serene garden retreat where you can unwind and connect with nature. If so, it's time to explore the world of landscape design build in Cardiff and discover the fundamental principles that will help you create an awe-inspiring outdoor oasis. With a solid understanding of these basics, you can unleash your creativity, design your own captivating landscape, and achieve a sustainable, balanced, and breathtaking yard and garden.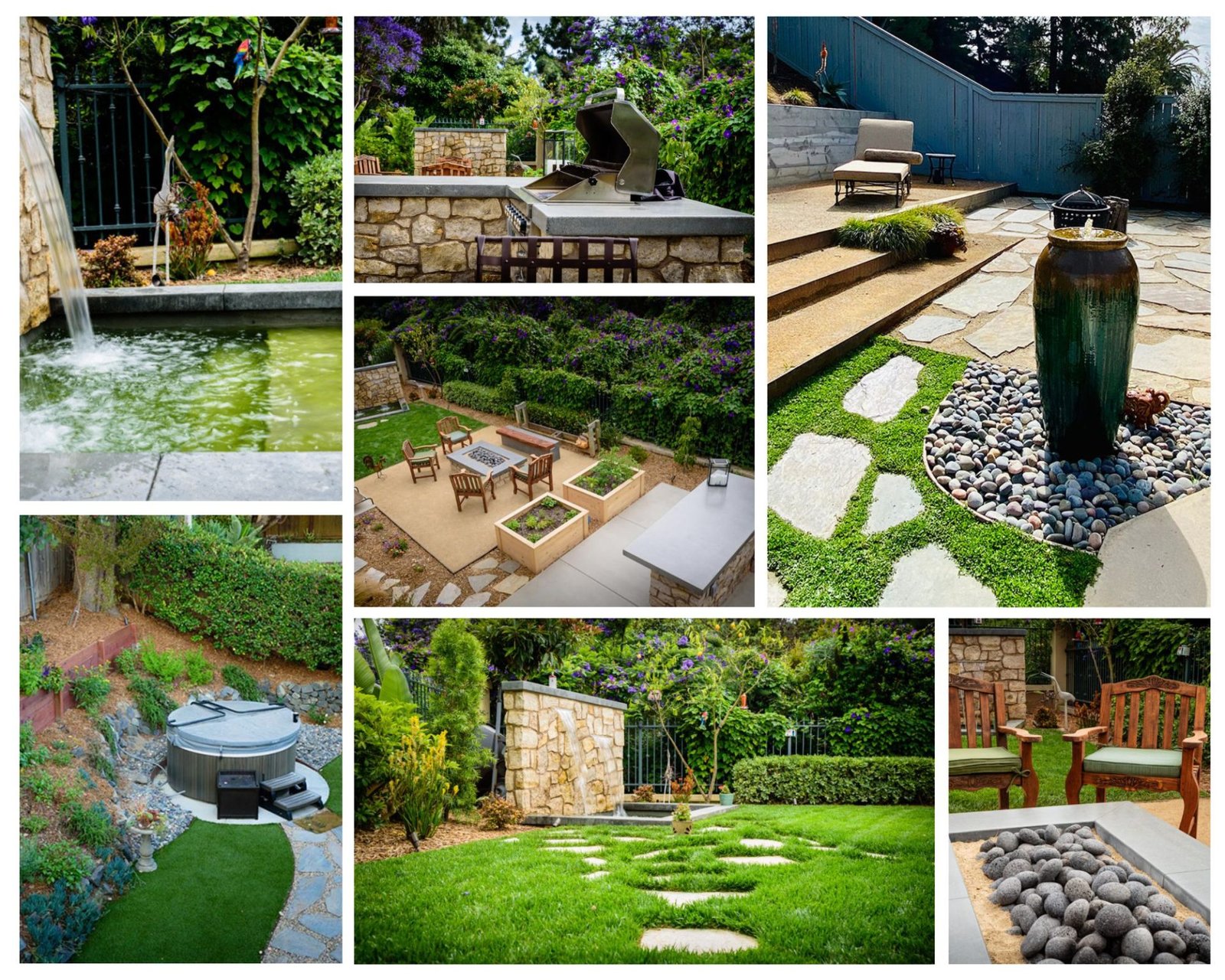 Essential Elements for a Captivating Landscape
When it comes to landscape design, it's crucial to consider both hardscape and softscape elements. Hardscape refers to the non-living features such as rocks, walls, patios, arbors, and water features that add structure and functionality to your outdoor space. On the other hand, softscape involves the living elements, including gardens, lawns, shrubs, and trees, which provide texture, color, and natural beauty.
Mastering the Principles of Landscape Design
To achieve the best results, it's important to embrace the six basic principles of landscape design. The first three principles – proportion, transition, and unity – are key to creating an overall sense of harmony and balance in your landscape. The next set of principles – rhythm, balance, and focalization – are focused on directing the viewer's gaze and creating a captivating visual flow. These six principles can be effectively implemented using five essential landscape design elements: color, form, texture, line, and scale.

Proportion is ensuring consistency and harmony with all the elements of design to create a visually pleasing and well-balanced environment.

Transition is incorporating different design elements to ensure a smooth visual flow throughout your outdoor space.

Unity is achieved when all the elements of a landscape design complement each other and contribute to a cohesive theme.

Rhythm is about creating a patterned repetition of a motif within your landscape design to guide the viewer's gaze in a specific direction.

Balance in landscape design refers to the consistent visual weight and distribution of attractions throughout your backyard.

Focalization guides the viewer's perspective towards a specific focal point or the centerpiece of the design, combining all elements.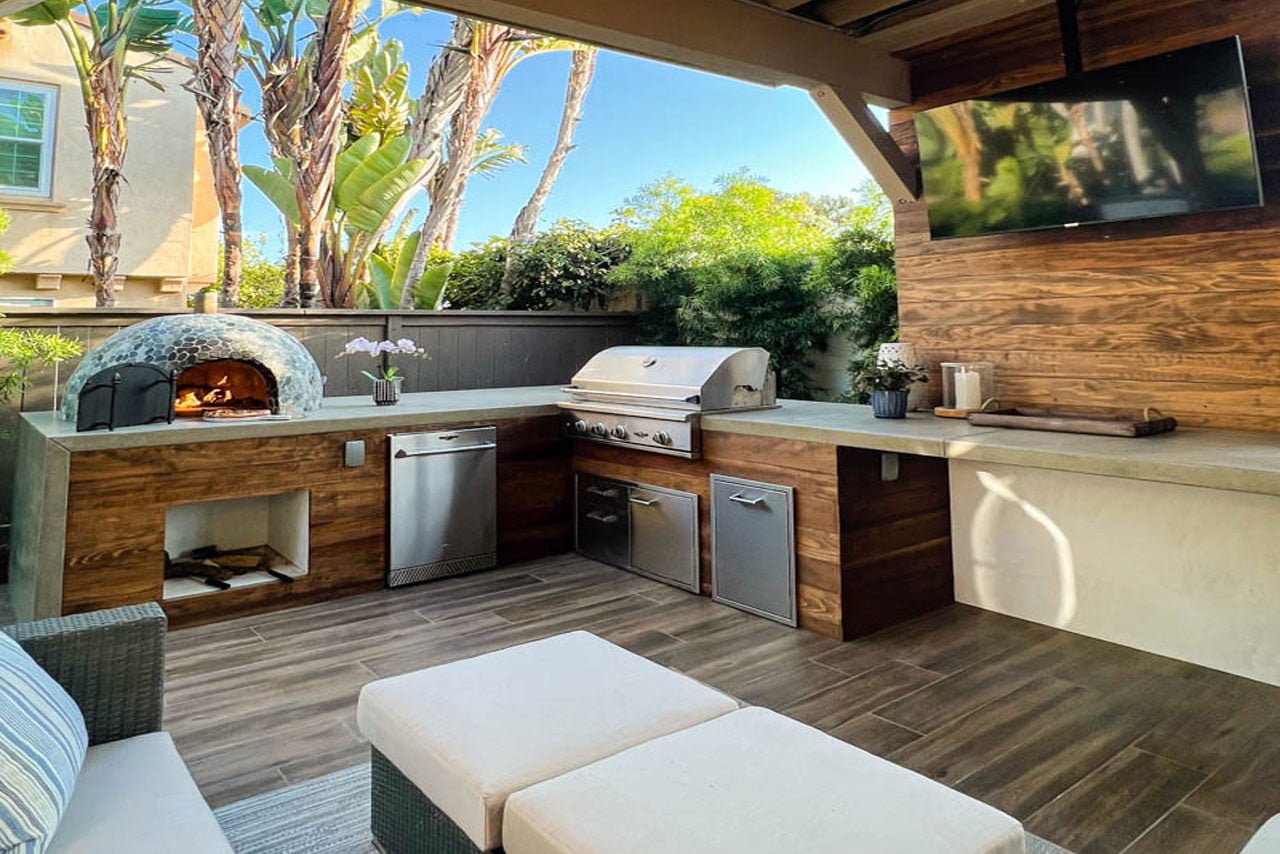 Carlsbad backyard redesign for a small space. Focal point area with bench, firepit, kurapia & new plants in front for curb appeal and the addition of new outdoor kitchen with pizza oven, new flooring, fireplace, and drop in jacuzzi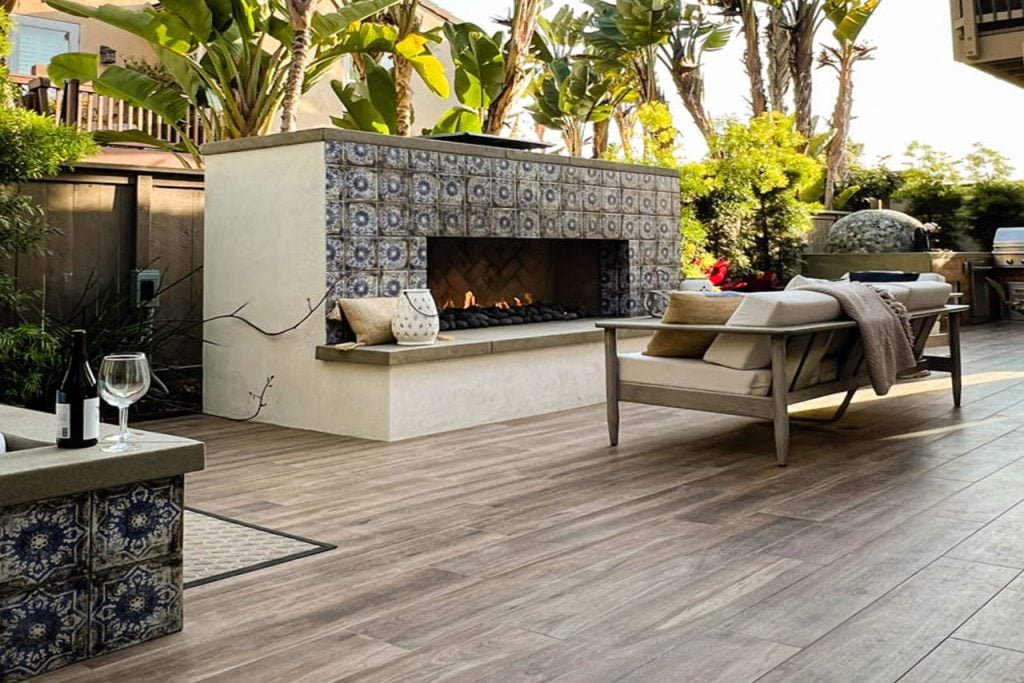 Backyard redesigned with new focal point planters, water feature, fireplace and seating for relaxing dinners & gatherings.
Backyard remodeled with comfortable & private area for winding down after a long day and entertainig on the weekends.
Backyard Design + jacuzzi
Small backyard transforms into an oasis with new tiled flooring, small deck with jacuzzi, patio cover and outdoor BBQ for grilling.
lounge & brick pizza oven
Bringing the resort experience home with a new outdoor kitchen with pizza oven, new tiled flooring, fireplace and drop in jacuzzi.
Wonderful company to work with. Workers are extremely professional, fast, and knowledgeable. Patty helped us create the yard design and oversaw the project regularly. Would definitely use them again.
Jill G.
Patty is an excellent choice for your interior plant needs. What I really like is that she guarantees all her inside plants and they are beautiful. I love the plants in my home and my office. The freshness the plants add to our space is amazing!
Dennis S.
Quality Landscape Design For 25+ Years
From stunning residential landscape designs to construction that transforms a property, luscious green walls, indoor plants, residential and office plant maintenance. In enhancing the visual presentation of your home or business, we are beautifying your property and the community… an oasis on every block.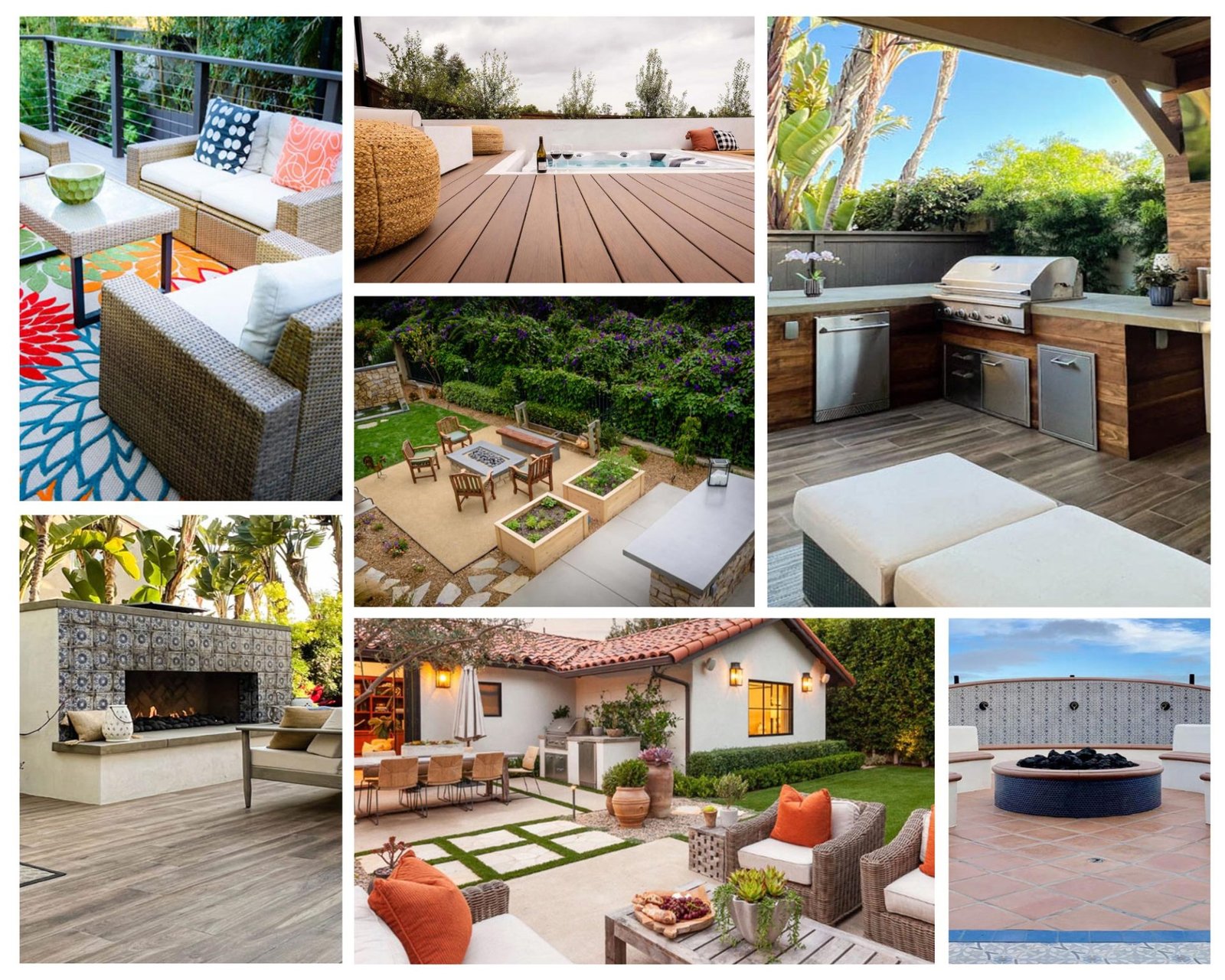 Let's make something amazing together